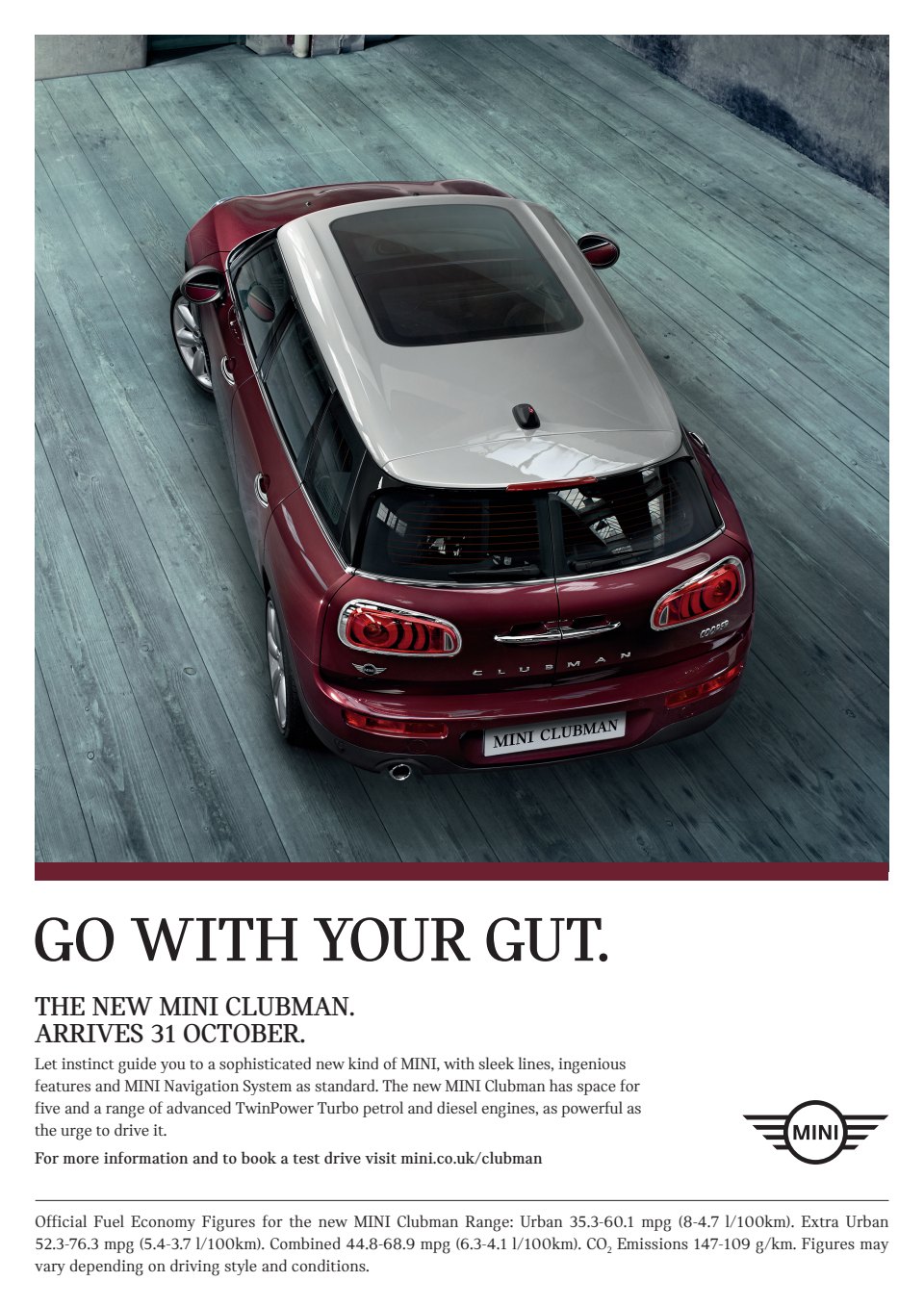 The key campaign execution ran across Press, OOH and Digital.
High profile OOH ran at Waterloo Station and Cromwell Road.
In situ at Waterloo Station.
Posters and press championed your first thought when confronted by the striking new MINI Clubman, by confidently replying to it, reassuring you that your gut was spot on.
To highlight the spaciousness of the new MINI Clubman, 'THINK BIGGER THAN YOU THINK' ran across traditional posters with two stage digital posters and online banners swapping out the second half of the message to land the advantages of more space.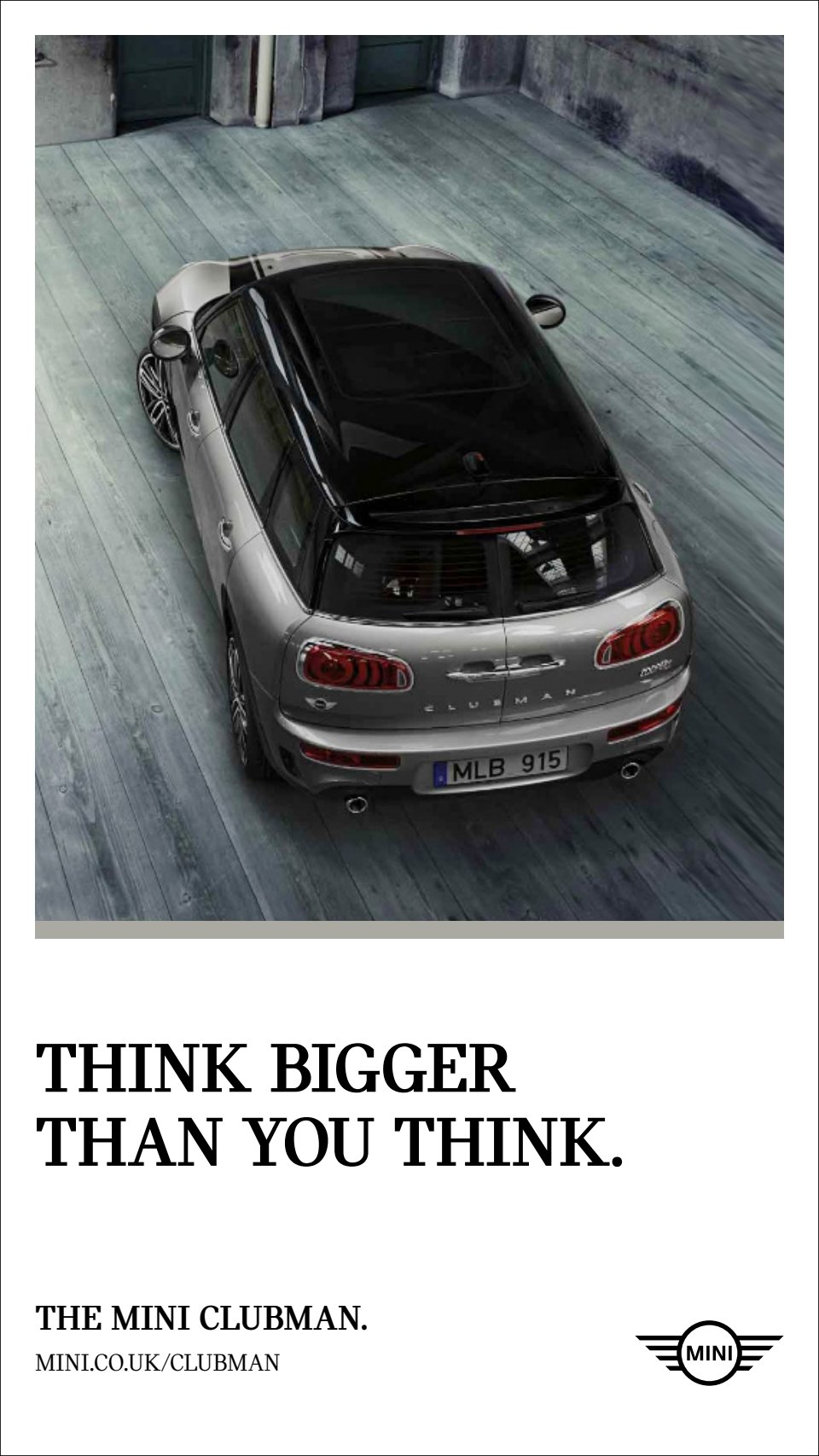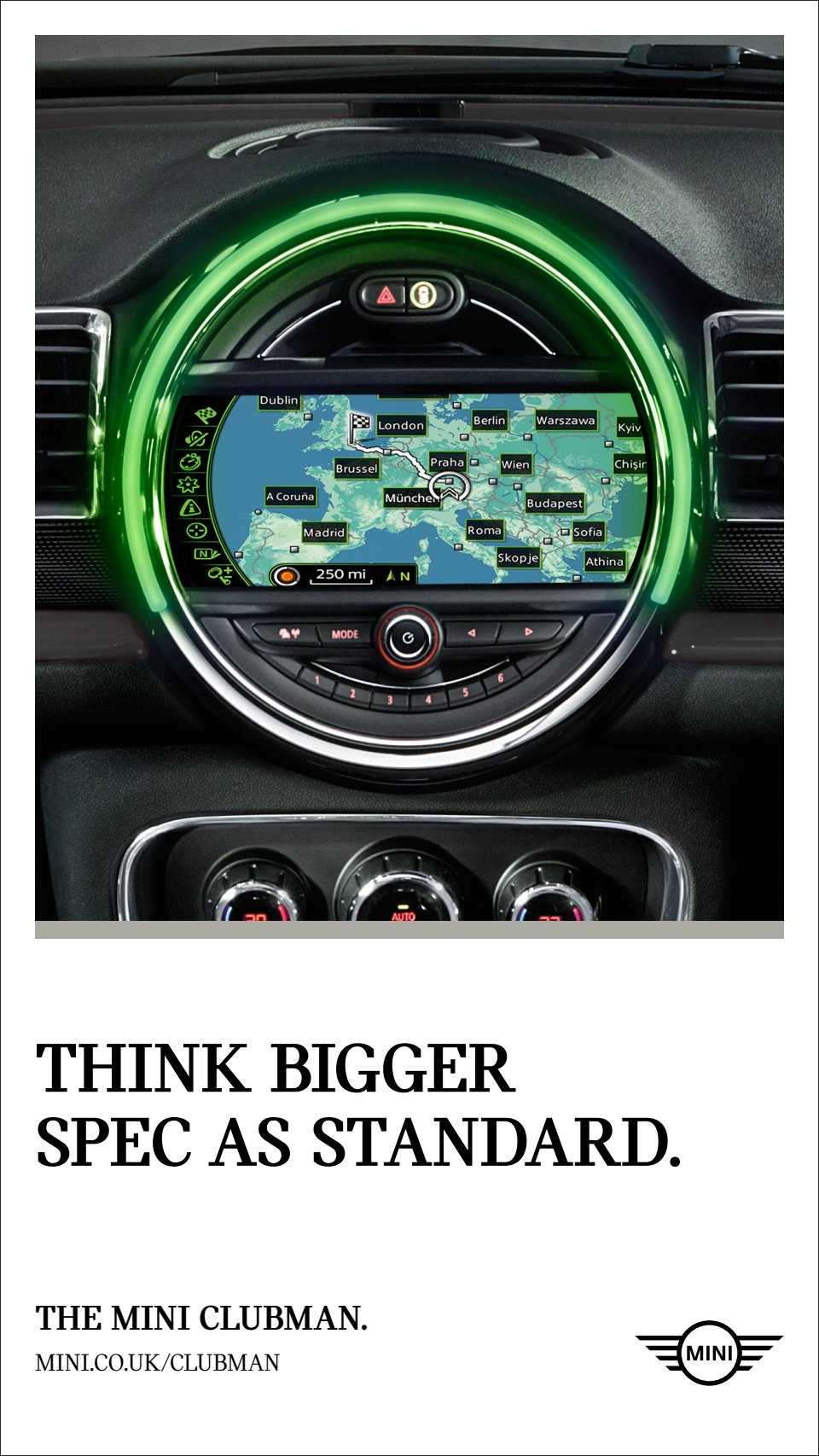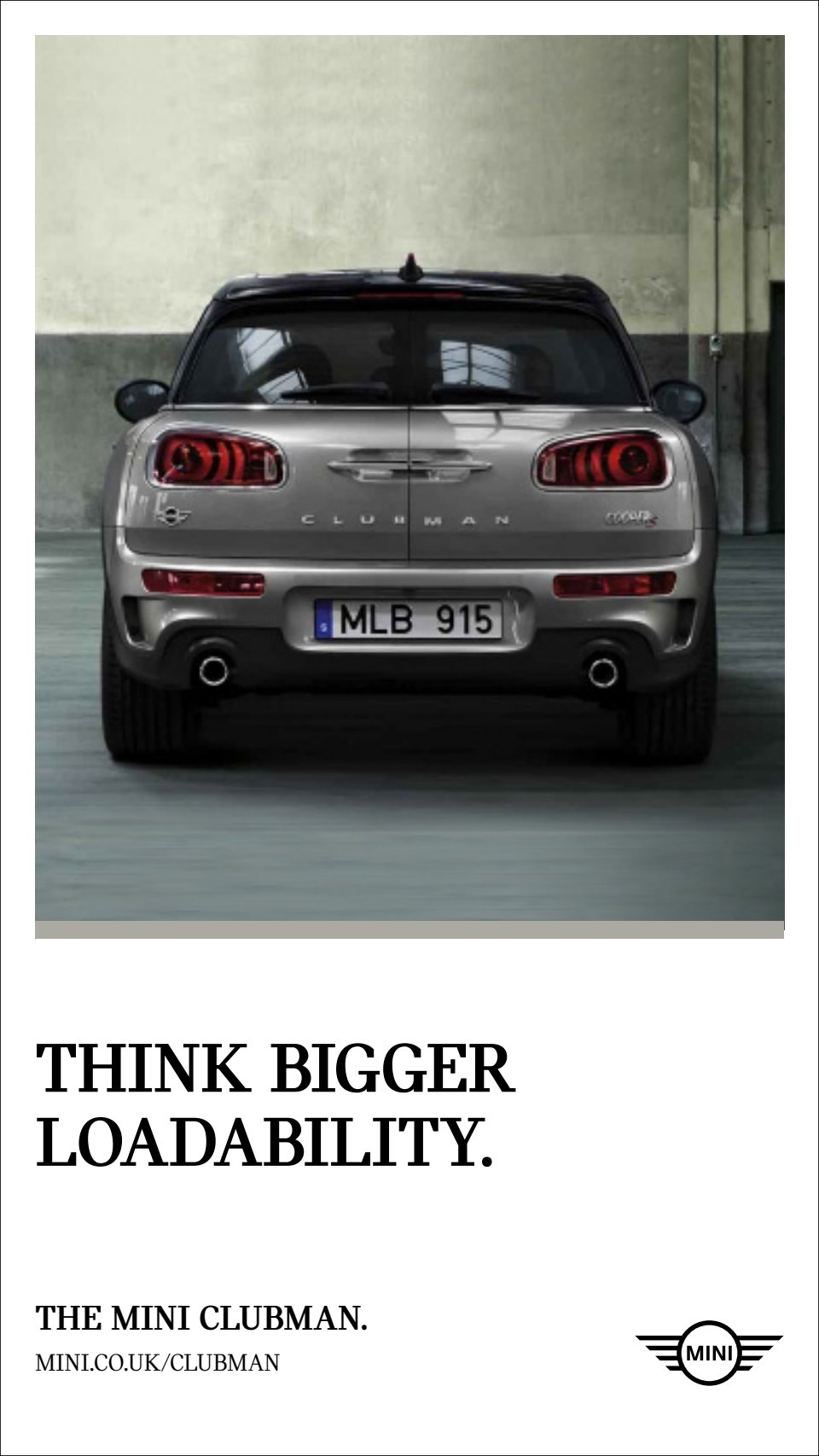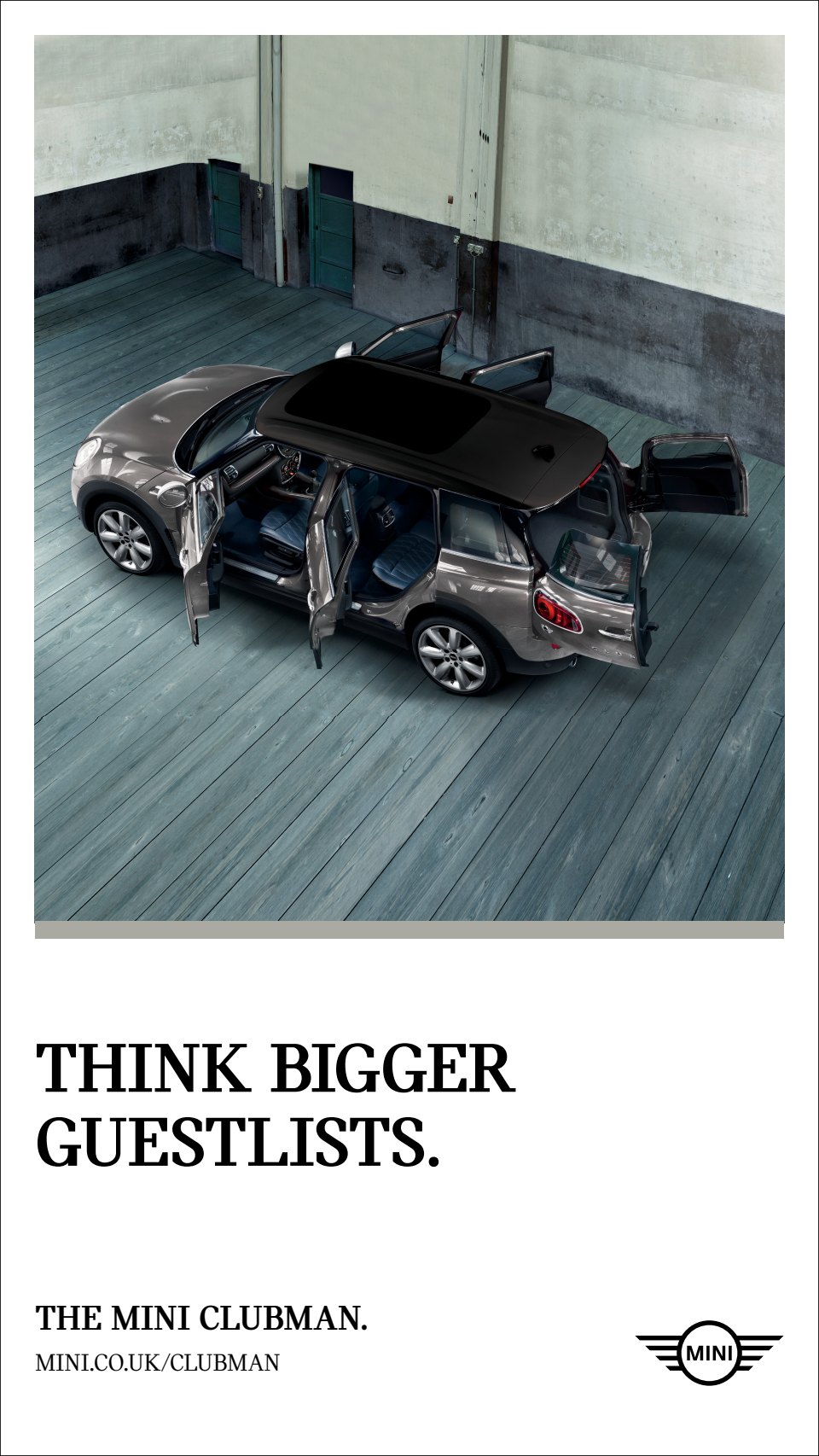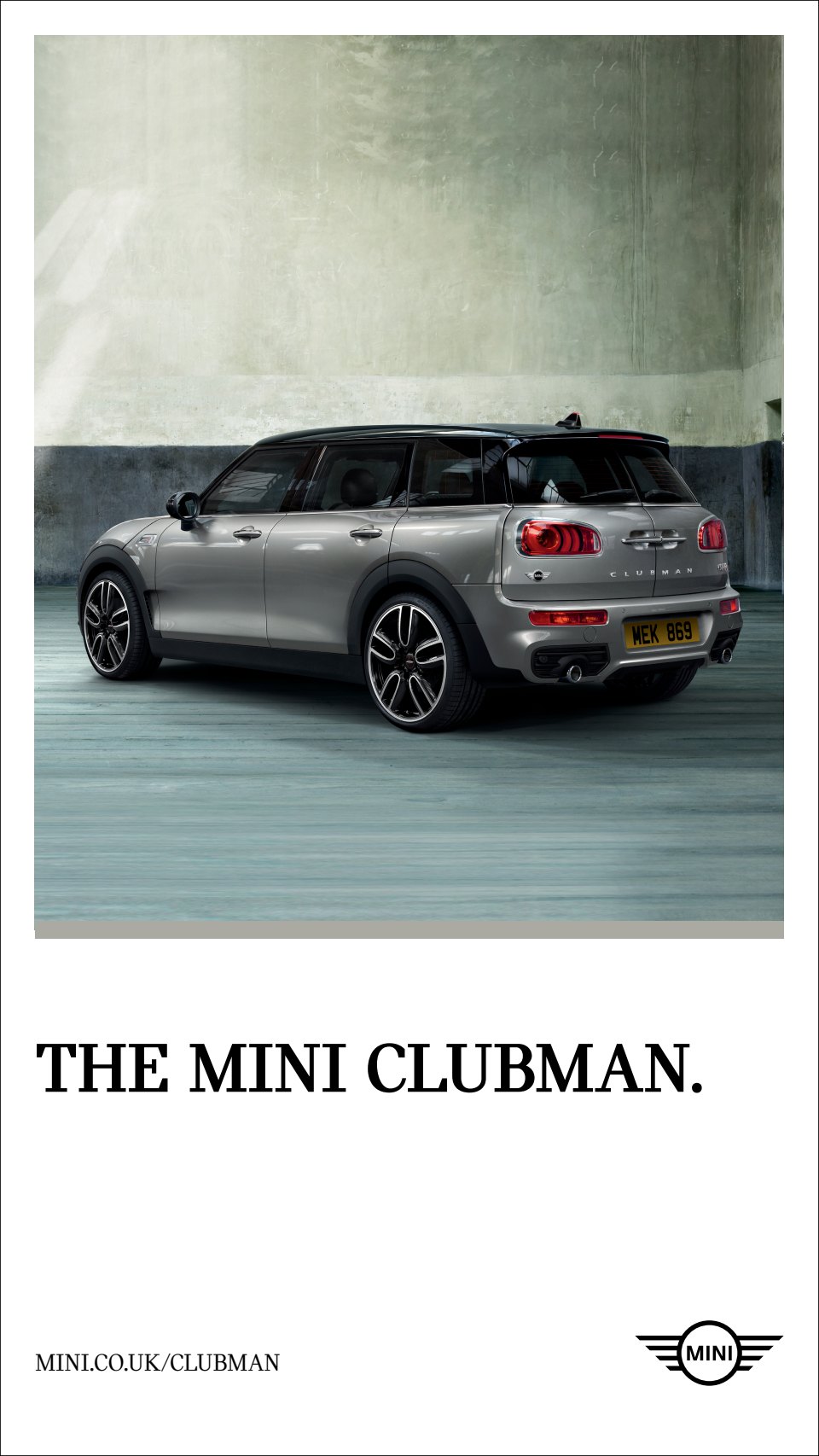 6-5-4-3-2-1- GO – WITH YOUR GUT.
Showroom digital screen content counting down through the compelling features.
Special executions placed next to competitor posters took the 'GO WITH YOUR GUT' thought one step further. Offering a cheeky opportunity to make the more interesting choice.
The launch spot highlighted how a gut reaction can be an interesting one. And invited our audience to put theirs to the test.
Space for the style conscious.
Surprising spec and sophistication as standard.
eCRM followed the lead of the campaign by reassuring our audience that their instinct was right by playing into the 'GO WITH YOUR GUT' positioning too.